About Sarah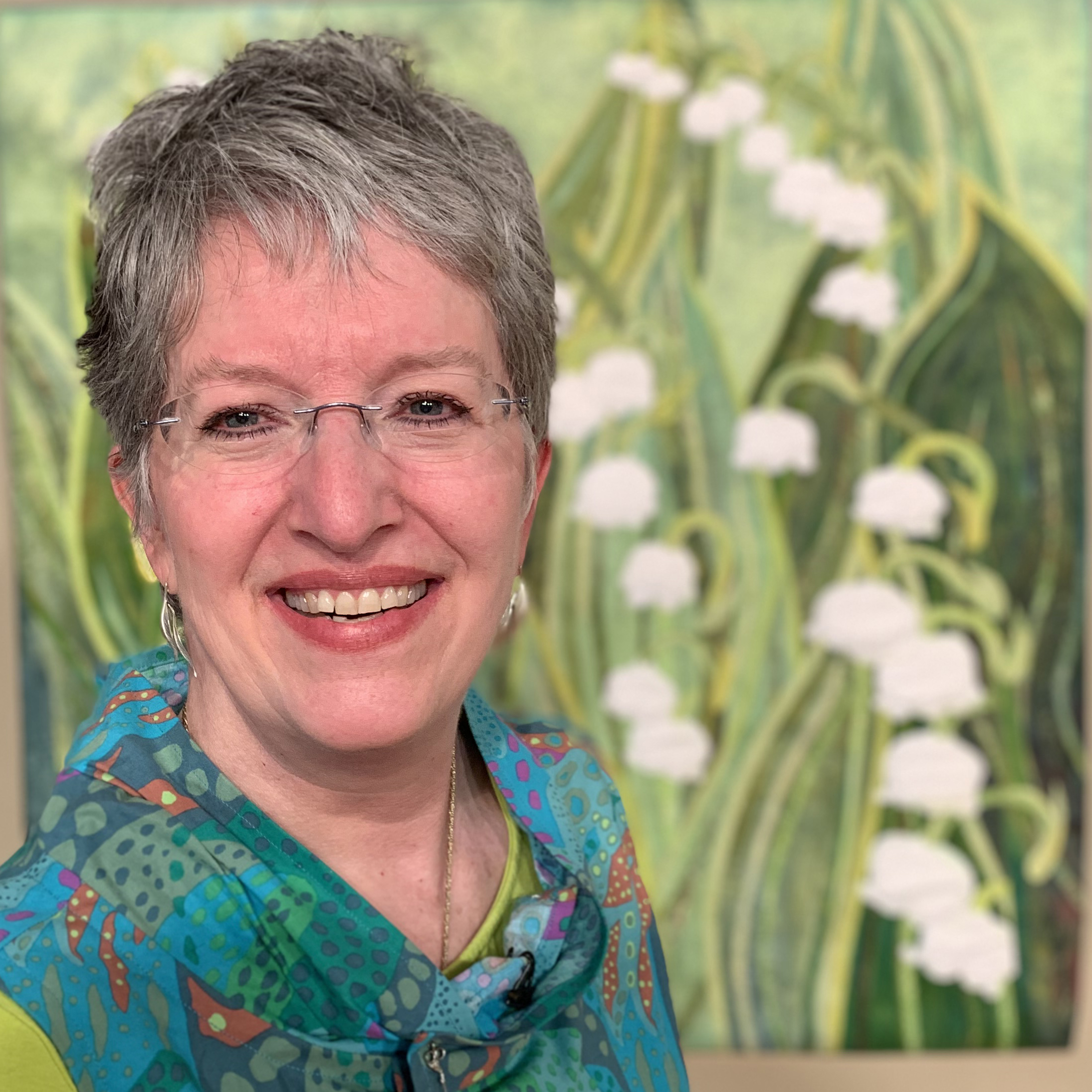 Artist's Statement
Color. Line. Texture. Imagery. Stories. OK...hang on....Artists' statements are often so stuffy—erg! But quilters aren't stuffy, and most artists aren't either when they are in the creative zone. I want to share this passion to create and the quilts that I make, and to show people that they, too, can be creative.
I am always learning; I've never made a quilt from which I didn't learn a new method (even if it was after the quilt was done, when I think…Oh! Geez…if I had done it that way instead it would have been so much easier). Currently, I am creating work that celebrates where I live in midcoast Maine.
To view a downloadble bio and artist statement, including short and long versions which press and guilds may use, click on this Bio Link.
Background
I've had a rather curious and unusual path to art. As a young child, I lived in Spain, Thailand and Argentina. Shortly after my sixth birthday, we returned to the United States to live. That year a neighbor girl made an apron for my favorite doll, sparking a fascination with fiber that continues to this day. Before long, I began making clothes for my trolls, then graduated to clothing for herself. All my childhood I wanted to *be* an artist and admired those who could draw.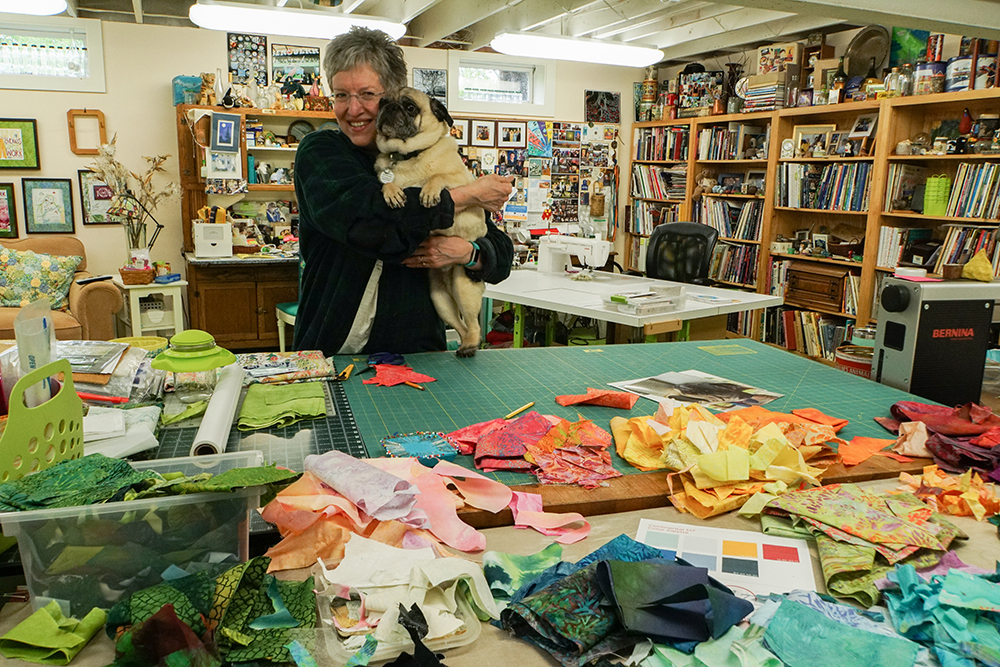 At the San Domenico School in San Anselmo, California, I received the best education of my life, but also went on to graduate from Georgetown University, work as a Legislative Assistant for a U.S. Congressman in Washington, D.C.; earn a Master of Arts in Law and Diplomacy from The Fletcher School of Law and Diplomacy in Medford, Mass.; and become a U.S. Foreign Service Officer (FSO, or diplomat).
Finally, fate picked up a thimble: while assigned to the U.S. Embassy in La Paz, Bolivia, I came across someone's discarded Keepsake Quilting catalog, which opened up the doors to the quilting world. I haven't looked back since--at long last, a way to marry my love of sewing with my love of art!
In 1997, my husband and fellow-FSO Paul retired. I resigned and became a full-time mom and we moved to San Juan Island, Washington. In 2004, the family moved again, to Maine, in a quest for better education for the boys. Here I finally found a sense of home that I had sought all my life and my career in art quilting began. I'm always learning and improving and seeking to share my delight in art and cloth with others. For more details in a downloadable PDF, click on this Background Link.