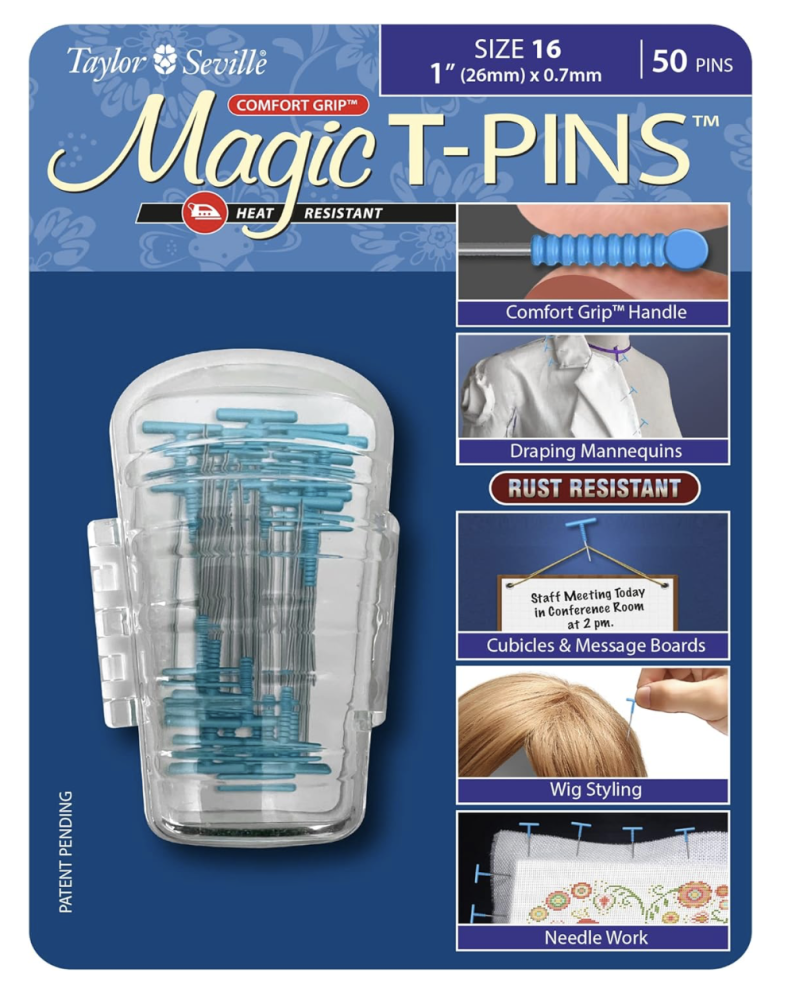 Taylor Seville 1" T-pins on Amazon
Is it kinda goofy to be so excited about T-pins???? Usually they are big, huge daggers that hook on everything. Taylor Seville makes a wide range of grippy pins that are heat "resistant." As a rabid fan of glass-head pins that do not melt, I was skeptical, but as long as you don't leave the iron on them for eons they do resist heat! And these short T-pins are sturdy, but short enough they don't snag stuff. They are ideal for working on a design wall, a bulleting board, on a dress form.... Yup, I'm kind of in love with them!

Click on the link below to purchase through my Amazon "shop."
I will earn a Very Modest commission--thank you for supporting me in a way that adds no expense for you!