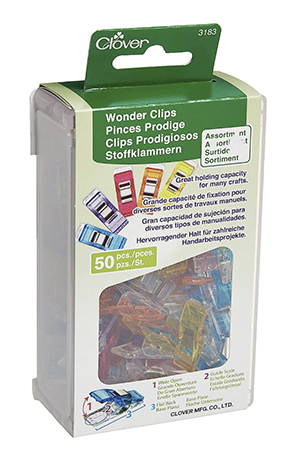 Clover Wonder Clips--50 pack on Amazon
Go for the big pack--12 isn't enough! And there is a difference in quality between the cheap ones and the Clover brand. I use these all the time including clipping papers together, marking a spot on a knitting pattern, making bags, holding bulky seams together for garments, putting binding on quilts.... many, MANY uses!
Click on the image below to order these through Amazon on my "shop" page. I will earn a Very Modest commission--thank you for supporting me in a way that adds no expense for you!