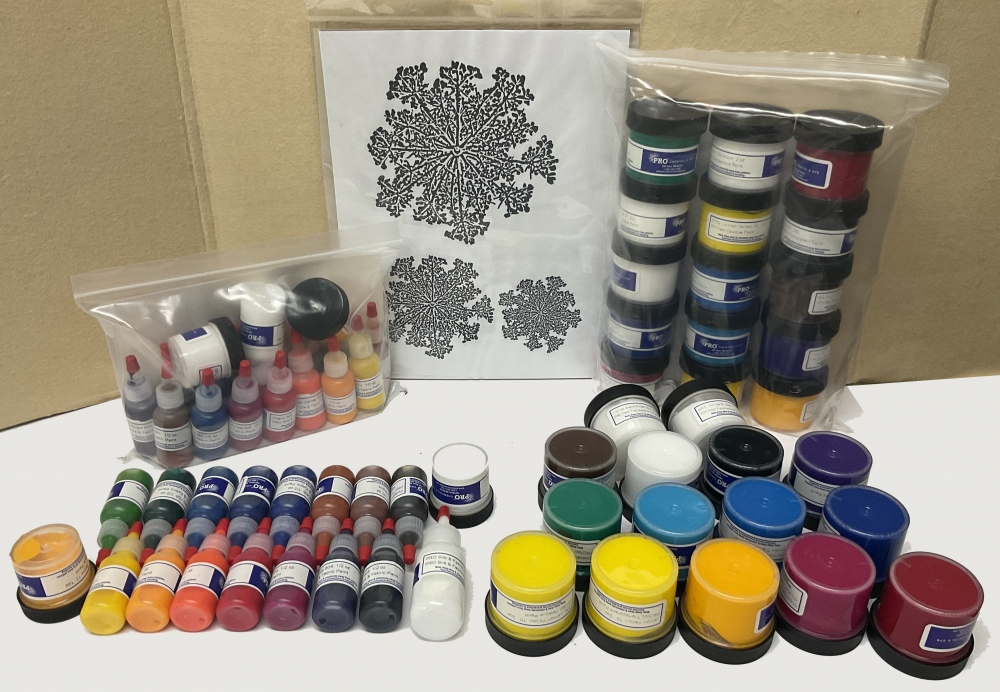 Winter 2021 Paints and More Kit
Get ready to dive in to surface design with a kit that includes the ProFAB textile paints, the ProSilk textile paints, a Thermofax screen of Queen Anne's lace for screen printing, and a link to a PDF with useful tips and hints about using the paints and screen. The link will be sent in a PDF to the email you use in your order. If you have Gmail, **please** check your spam folder and your newsletters folder--gmail always diverts my messages even when I am hitting reply.
Price includes shipping to the US ONLY via US Postal Service Flat Rate service. Please order no later than December 5 for hoped-for delivery by Dec. 25th.
Note: two full sets are shown; they will ship in a plastic bag, but are shown flat on the table so you can see the colors.
Only 6 sets remain (down from 15 last week)! Order soon--they've been going fast!
86.00