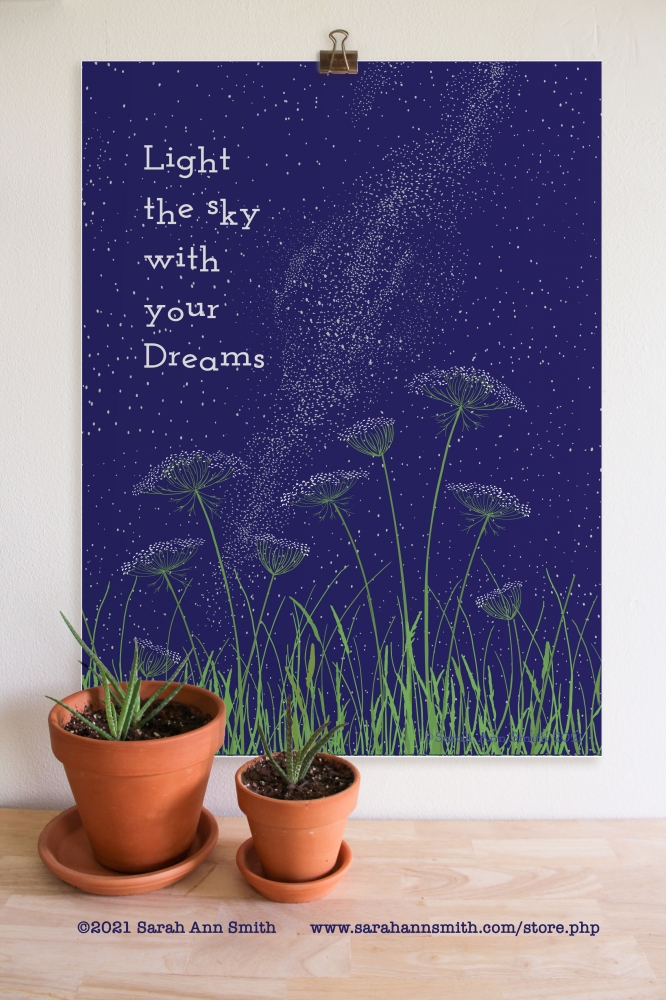 Queen Anne Light the Sky Art Print
Coming soon! An 8x10" art print of Queen Anne Under the Milky Way with the words "Light the Sky with your dreams." Printed on Epson Premium Presentation Paper ( 8 1/2 x 11"), image 8x10." Printed on a high quality Epson 3760 printer with EcoTank 502 bottled ink (environmentally conscious packaging). The black is a pigment ink, the colors are dye-based. Item will ship in a flat rate envelope with cardboard to stiffen and protect the artwork. Ships within the US ONLY. If you are outside the US, please write to see shipping cost.

I will update the image with the actual art print (not the mockup seen at the moment) in Early November.
Price: $20+$8 postage and handling for US addresses ONLY please! Please write to me via the contact page to reserve your copy. I will begin shipping in early November upon my return from teaching at International Quilt Festival Houston 2021. Provided the US Postal Service doesn't grind to a standstill, I will ship within 6 days of receiving your order starting in early November.
28.00