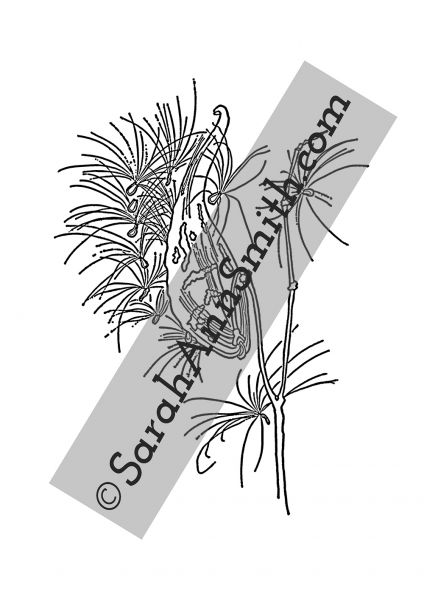 Milkweed Single Pod, Vertical
Custom Thermofax screen from Sarah's original drawings. Mesh screen size is 8 1/2 x 11". One vertical. Individual seeds/silks are about 2" long. You will need to prepare your screen by taping the edges before use.
Consult your favorite books and tutorials for how to work with thermofax screens.
Includes mailing in Manila envelope in the US. US orders only--sorry!
Available after April 10, 2019.
15.00