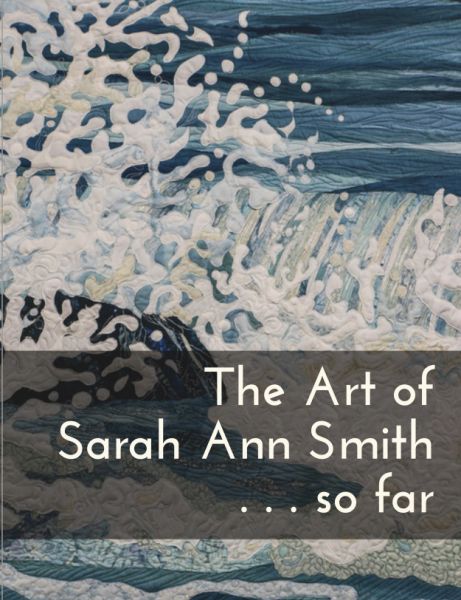 The Art of Sarah Ann Smith . . . so far
Enjoy and learn from my journey in Art Quilting, with 80 full-color pages loaded with 44 of inspiring quilts, photography, and tips. This book shares the best of my work from 2003 through 2017, including all 24 works as one of two debut artists in the Rising Stars exhibit at the best quilt show in the world, the International Quilt Festival Houston 2017. Understand how I became an artist by reading about my life before quilting and the non-quilting part of her life today, and take inspiration from how I explores the beauty in each and every day, realizing that the ordinary really is extraordinary.
The hard copy of the book is $27.99 plus shipping at Blurb. A PDF / digital version is also available for $19.99.
Please follow this link or the icon below to order directly from Blurb. If you would like your copy autographed, please send me a self-addressed stamped envelope with appropriate postage (if in the US, if abroad contact me and I'll send you a scan); I'll autograph a sticker and mail to you!