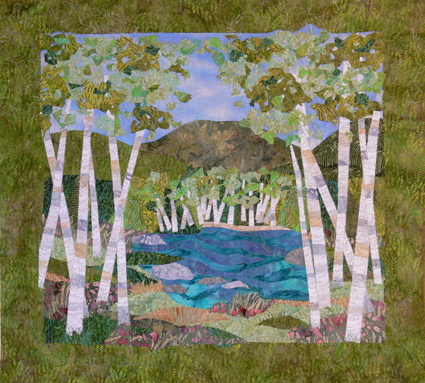 MaineScapes :: Birch Pond Seasons (Summer)
A pattern for fusible applique, this wall hanging captures the spirit of Maine--or any of your favorite birch ponds. Make your quilt to celebrate the glorious foliage of autumn, the screaming blue skies of summer, the spring flowers and sprightly leaves, or the cool icy blues and whites of snowy winter. The same pattern as Birch Pond / Autumn, but with the autumn version on the cover.

Price includes shipping in the United States. For non-US orders, please write to me via the contact me page for information on shipping prices/payment.
13.50