Rock, Moss and Snow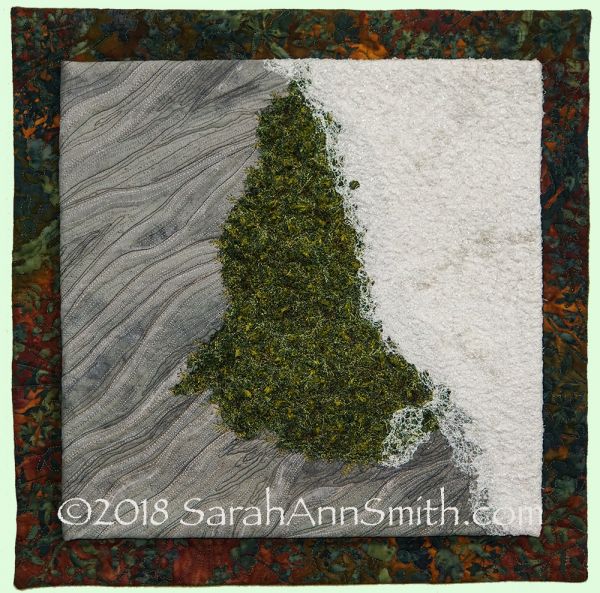 The ordinary world inspires me, capturing moments in time where rock, moss and glittering snow become an abstract composition of line, form, shape and texture. I challenged myself to do something new that I'd never seen before, creating the crunchy, crystalline snow and the fuzzy, soft moss beneath completely with thread and imagination.
rn
rn
rn
rn
rn
rn
Size: 14 3/4" square
rn
rn
rn
Artwork will be available for sale in 2019 after being exhibited.
$ 950.00
Click here to see another image.
| Back to Gallery |