Journals 2006, May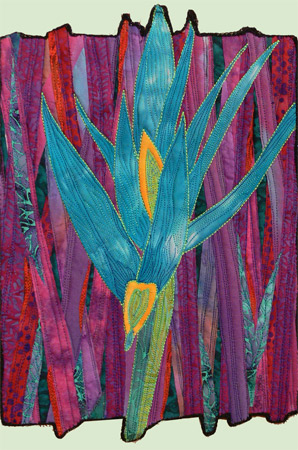 When I was visiting mother, I took more photos of birds of paradise and other flowers in the grounds near where she lives. She had never seen a digital camera, or a photo processing program, so I showed her how I could take a walk, come in, upload photos to a laptop, and then tweak them in Photoshop. This is basically a primary triadic combination: red (fucshia), yellow and blue (turquoise).

Size: 8 1/2 by 11 inches.
Not for sale at this time.
Click
here
to see details of the quilt image.
| Back to Gallery |