Journals 2006, August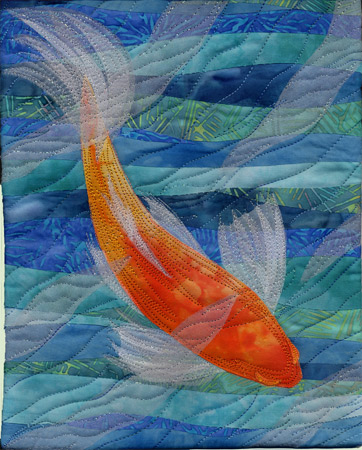 When we were in Sarasota my aunt and uncle in law, the hotel we were in had an outdoor pond with koi. The one with the fluttery fins and tail enchanted me. I swapped pond-scum green of the pond for the complement of red-orange: turquoise! ZING!

Size: 8 1/2 x 11 inches.
Not for sale.
Click
here
to see details of the quilt image.
| Back to Gallery |